Nobody is perfect. Professional Car Refinishing make far less errors than beginners because of their experience and skills and also due to the fact that they already have a very good workshop equipment.
Most errors that arise from the painting can be repaired easily and quickly, if done correctly.
Micro vesicles
Formation of small blisters on the car paints can be caused by a thick layer onto car paints and top coat dries before it manages to lower the solvent to evaporate.
Another possibility is the lack of such pollution, water or oil from the compressor. The effect, however, may appear long after paint car paints, such as when it starts heating up the sun. Repair involves sanding down to blisters and applying an additional layer of car paints on the treated surface.
Spray should be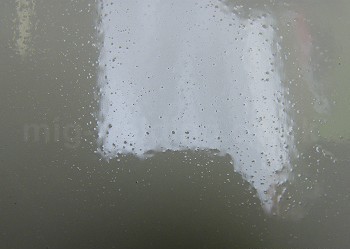 The picture shows a close up of the body, where it was applied too many car paints. Car paints spray should look on the surface like sandpaper surface and the only way to remedy this effect is abraded by 800 grit paper and apply another layer of car paints.
Paint spray should be on the outside of the bonnet, and gradually passes to the engine compartment, which was painted a few minutes before. It is therefore appropriate to use a sanding masking tape so that we avoid contamination of other parts which can still be wet or have yet to be varnished but they are ready.
Spray should be such as may be caused by poor alignment of the spray techniques, which may be set too high pressure and the need to reduce gun.
Drops and stekance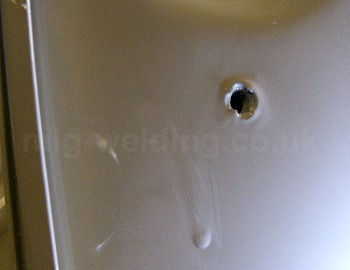 If when applying car paints (spray gun) arising stekance notice or drops, you can dramatically reduce the damage that it will squirt through the air gun. Air can hold this color on the spot and dry it and thus save time in any subsequent adjustment. Either way, the surface after a severe correction will still be needed. However, never attempt to clean or wipe off / wipe nezaschnuté drops - autolack Always allow to dry before the correction, you could damage the already deposited layers.
On the picture we kvapanec ugly. It's bad side rim, where some color to sharply stieklo notch.
Prevent such stekancom is possible so that sprayed the first place around a circular notch, autolack left to dry and then Dolák rest of the sheet.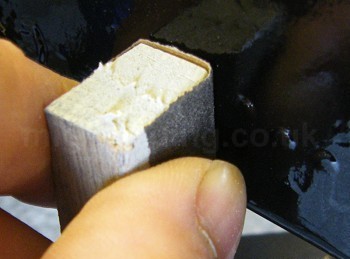 Effectively grind the drops, but the layer of car paints for them is thicker than layer around. Therefore, be careful and grind carefully, because the leveling drops can quickly wear to the surrounding paint sealant / plate with dried drops still not enough grinding.
A good way is packed with 400 grit sandpaper to wood or polystyrene blocks (rectangular) to be sure, given that Brussels only and not a drop autolack around. Another way is to use a square file. The file attached to the wooden / polystyrene block and sanded again autolack only from drops.
As soon as the level drops, cut close to the level of other paint, sand the entire area around the beads paper grit 400 and then 800 grit paper to remove surface scratches and destroyed.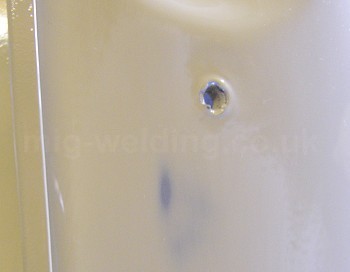 To do is figure drops to polished cement to the plate did not reveal any irregularities. This area will need additional layers of car paints to be applied carefully to avoid possible further corrections.
Drops are caused by excessive application of car paints in one place or as in this case, application of car paints to the previous layer, which still fails to dry. Planning work can avoid problems like this, it can save a lot of time.
For the perfect look is better to exit the application with a slight orange peel as droplets on the surface. Orange matt surface can locate previous paint layers without damage to the smooth and even finished surface could be a wet sanded with fine sandpaper 1200 grit to achieve perfect results.
Fibers, insects and dust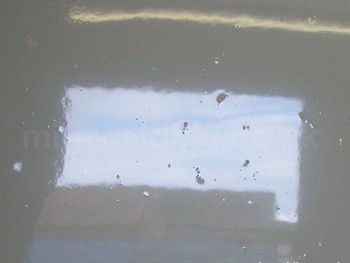 If the painting on the surface of some fibers, autolack will be attracted to them and incurred a very small dot-like droplets. It would be a lot of fluff while color has been achieved by suitable surface for application of the next layer of car paints.
Auto painters, who have a professional workshop, however, causes more problems insects. When ventilation through the door or classical fan without the filter flies and other insects trouble-rushes inside. Be careful and use their air spray gun odožente before you applied autolack. Some colors are worse than others. The worst is undoubtedly the yellow color that attracts all the insects. In general, dark colors are better than light, regarding insects. However, if the insect sits on dry through paint, do not try to remove it! Allow paint to dry and then sand it just like the thread on which is written a few lines above.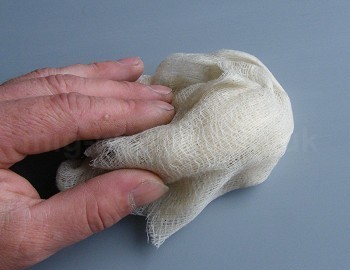 Workplace Preparation lining the walls, floor and prepared parts of camouflage sheets reduces problems caused by dust and insects. Autolack color and dries before he could sit insects or dust on the newly painted space.
Debris on the sheet established fibers can easily avoid wiping the surface with a cloth. A piece of fabric always helps remove unwanted threads and clean up the surface before applying paint or car paints. Cloth is a good soak in the remover to remove the impurities (greasy), allowing the surface clean from dust deposits.
Particles of photos inside the door and the color coming through the spray gun, pressure vyfúkala them from the recesses and corners on the door.
At work, keep gloves! Oil from your hands dirty surface and leads to the formation of "fish eye", which causes further necessary repairs. ("Fish eye" correction and is described below).
Orange surface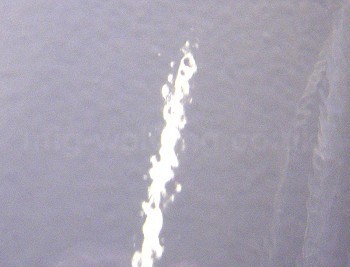 If you spray-painted the first time or you have only a beginner, you probably occurs at several places orange surface. It so as to avoid orange surface is necessary a lot of practice and patience. If you, however, despite the extensive experience of orange surface still arises, it is probably necessary to increase pressure on the spray gun or applied with a thinner layer of paint (or improved spray gun).
Between the surface and drops of orange is not a big margin. Professional Car Refinishing will be more likely to drop as the emergence of the orange bark (although eventually, no drops on the surface is left). Professional equipment Varnishers can also prevent this effect.
To repair orange surface is suitable surface grind grain paper from 800 to 1200, depending on which paint is. If the topcoat (final) is a good idea to use 1200 grit paper which also leads to a polishing surface.
"Fish Eye" - craters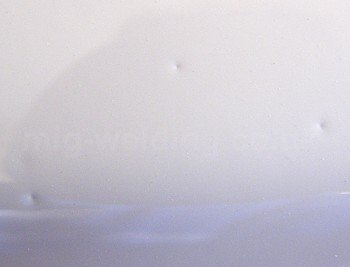 Fisheye effect is caused by the surface before applying paint, usually silicone or grease (oil, human sweat), which repel ink. On the surface, then the resulting holes in the color of polluted sites. Best as possible to prevent formation of "fish eye" (of course in the first place by reducing sources of pollution) is applied by all layers of paint (and car paints) as soon as possible.
The working environment must be clean to avoid contamination of the coating, finishing and painting. If the car does not work in an isolated cabin, walls, shelves and under. should be covered with masking tape to avoid raising dust in the working environment. During the painting and dyeing workshop should not be used for any other work. Do not use near the car-process silicone products, oil or grease, or any other color. Silicone is also found in some polishing means for lacquer, in most plastic polishes, deodorants and other preparations.
Body image was to spray up to 2 weeks after the first layery. As shown, the surface was quite dirty greasy products (oil, silicone), because in some places there have been many "rybých eye. By applying an additional layer of one or two days after the first would eliminate this problem.
If a problem occurs during the dyeing body, use the remover of impurities to the surface remains perfectly clean and odmastnený. If this problem is not resolved, can be used antisilikónový allowance, which is mixed with the color and prevents fisheye. However it is necessary to use this product on the whole paint since it contains a silicone spray should also remained from silicone.
"Fish Eye" may seem very frustrating. Proposals to eliminate the above but does not always help, because it can be quite difficult to determine the source of silicon. Source pollution may also be dust from fiber glass, then it may still be contamination on the surface or plate is not removed and only moves the body which gives rise to "fish eye" in other places. Therefore, this problem can still be repeated and the initialCart can be very problematic to remove and it is appropriate to invite a professional.
Milky surface, matting, or map. oblačenie
Sometimes the sprayed surface will remain at "milk" while he autolack or paint dries. This is due to the solvent evaporated fast enough, usually in cold or humid environments. Therefore should be Varnishers garage and heated to about 20 ° C that could be provided a suitable environment for solvent evaporation from paint or car paints. Milky surface usually arises when a car spray-painted at a temperature below 10 ° C and he can avoid using solvents that dry more slowly than normal.
AB profitrade Company, Ltd. in any way be liable for the use of the above instructions and any damage. This is only an auxiliary text.